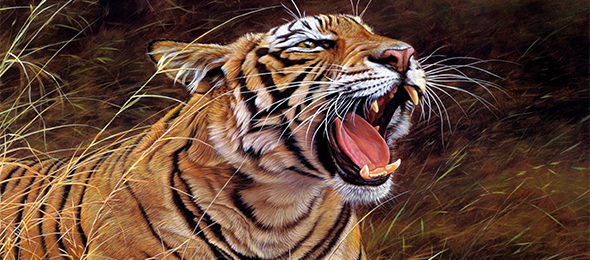 About Kaziranga National Park
In the heart of Assam, located on the banks of the mighty Brahamputra River, this park is one of the last areas in eastern India undisturbed by a human presence. It is inhabited by the world's largest population of one-horned rhinoceroses, as well as many mammals, including tigers, elephants, panthers and bears, and thousands of birds. With Open country covered mostly with elephant grass, Kaziranga gives visitors a chance to see the fauna at fairly close quarters.
Situated in Jorhat Nawgaon district, the Kaziranga National Park extends over an area of 430 sq. km. It is bounded by the Mikir Hills on the South and Bramhaputra River on the north. The park, 217 km from the capital of Assam, Guwahati was declared a Wildlife sanctuary in 1950 and accorded the status of a National Park in 1974. The park divided into central, eastern and western sectors consists of semi- evergreen-forested highlands, rivulets, marshes and extensive plains covered with tall elephant grass up to 6 metres high.